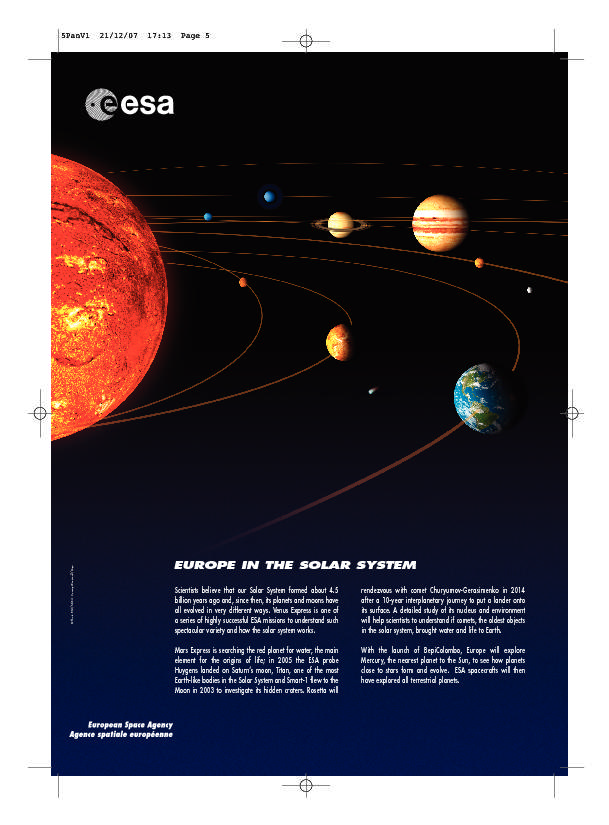 "Earth & Space Week 2005:
Celebrating our planet while reaching for the stars."
A
semana Earth & Space
(12–20 Fevereiro 2005) foi uma iniciativa da Comissão Europeia e da
Agência Europeia Espacial (ESA)
que visava salientar a importância da Observação da Terra (EO) e do Espaço na melhoria da qualidade de vida do nosso planeta.
Earth and Space Week 2005 is being organised by the European Commission in collaboration with the European Space Agency.
A semana incluia actividades culturais, lúdicas e educativas, uma grande exposição pública e outros eventos de grande destaque.

"Uma bandeira para o planeta Terra."
Criatividade e visão do futuro do nosso planeta são a essência da competição para jovens da
Semana Earth & Space.
Desafio? Desenhar uma " bandeira para o Planeta Terra".
Na área curricular não disciplinar
Formação Cívica

foi lançado o desafio aos alunos da turma E do 6º Ano para integrar este projecto escolar europeu. Debateram-se valores como Solidariedade, Tolerância, Igualdade, Paz.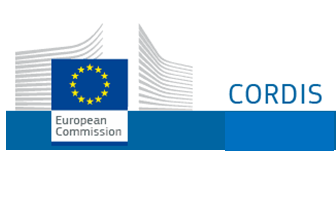 O tempo era escasso, mas 4 alunos: António, Inês, Marta e Nádia aceitaram o desafio:
Desenhar uma bandeira para o Planeta Terra.
A ideia era diferente! E a vontade de levar o nome da escola a outras paragens convenceu-os a vencer as barreiras.
Não foram premiados, mas não era esse o objectivo, já que tiveram muito pouco tempo para preparar a sua participação.
Sentiram-se orgulhosos de ver seus trabalhos publicados no sítio web oficiial (já desactivado).
Uma alegria verem-se na galeria dos dos jovens visionários europeus do Espaço.
Listagem de alunos concorrentes:
António Archer - 11 anos
Inês Xavier - 11 anos
Marta Xavier - 11 anos
Nádia Ferreira -11 anos


Os nossos agradecimentos a Chris Coakley (coordenador europeu para as escolas)
Janeiro 2005
Earth & Space Week 2005:
Celebrating our planet while reaching for the stars